Access during the whole festival to ticket holders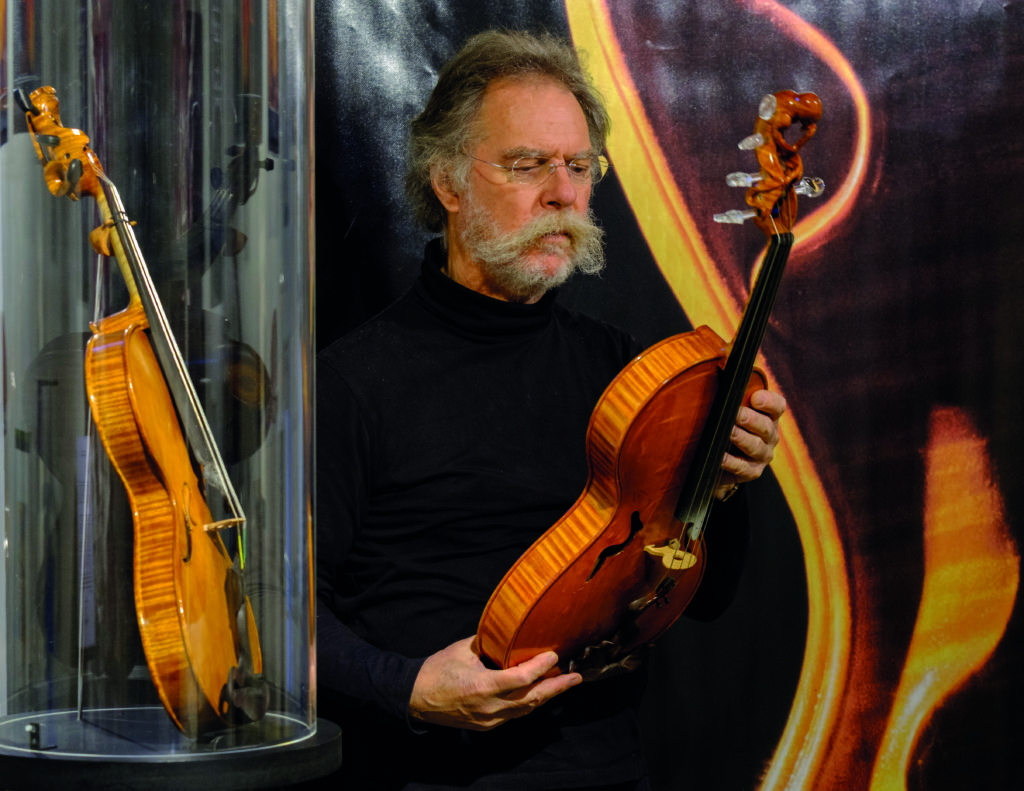 An emblematic figure of contemporary violin making, Gauthier Louppe brings the art of violin making today into a cultural ferment similar to that of the Renaissance, through his globalising, open-minded philosophy and through a perpetual dialogue with visual artists.
Through the scientific and artistic analysis of string quartet instruments, Gauthier Louppe brings a modern conception to lutherie. He lets his imagination run wild in the creation of his instruments, unique and original works.
All his instruments combine aesthetics with scientific research, ergonomics with innovation. They have seduce various artists, composers and musicians by their original forms by the richness of their sonorities.